In order to make you understand Heshoutang brand well, we first explain it in every sigle word "he","shou","tang", and then the conbination "heshoutang".
 "He", is pinyin of Chinese word "鹤", and its English name is crane. Crane is a kind of holy bird in Chinese understanding, usually we regard it as the fairy's riding tool, it stands for some holy things, even stands for the way to gain health & longevity.
"shou" is pinyin of simplified Chinese word "寿", it means health and longevity. For example a 100 years old man ,we say it is "gao shou" in chinese , means he is a macrobian.
"tang" is pinyin of Chinese word "堂", it can be used in many places to have different meaning, but here it is used for the name of a shop, shop sign or brand name: HeShouTang, means keeping health & longevity, even stands for enough space to developing and realizing our goal.
So "Heshoutang" means the place to gain health & longevity. Surely, it also means what we are doing is health & longevity affairs and especially, under TCM international standard "GESIN", the products and service what we offer will give the best support for world people's health!!!
We have two ways to protect our brand.
Firstly, we have regisered our brand and the brand registration certificate is below, anyone who copies and embezlles HESHOUTANG brand will be liable for their behaviour.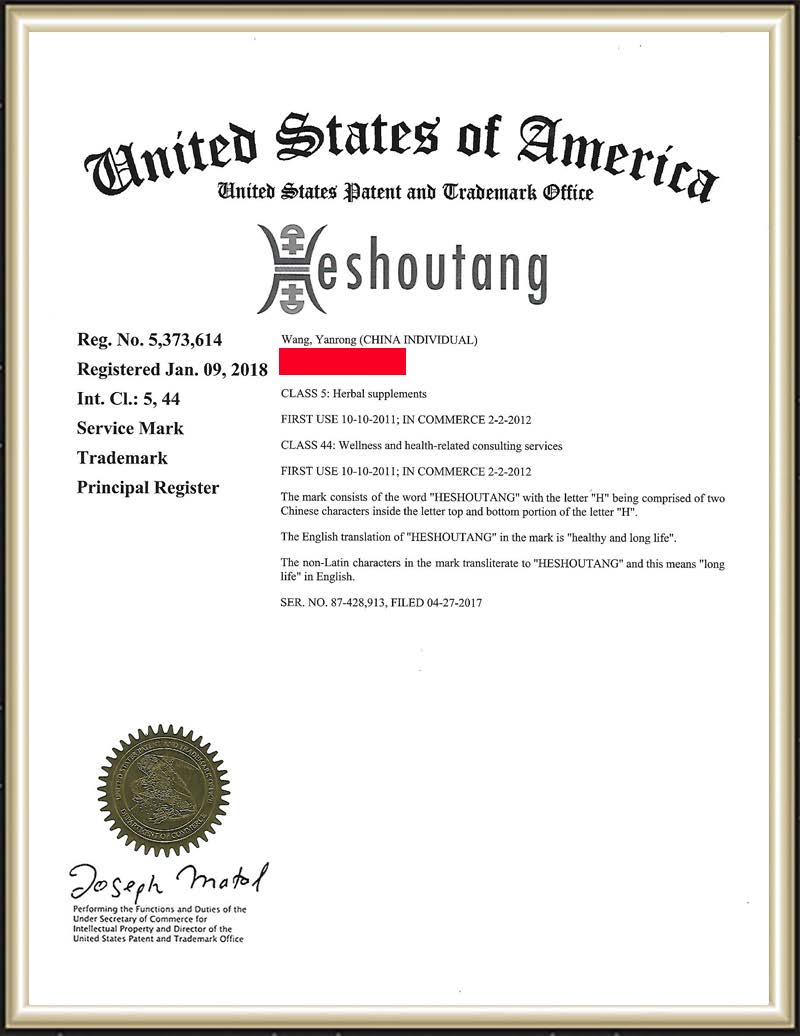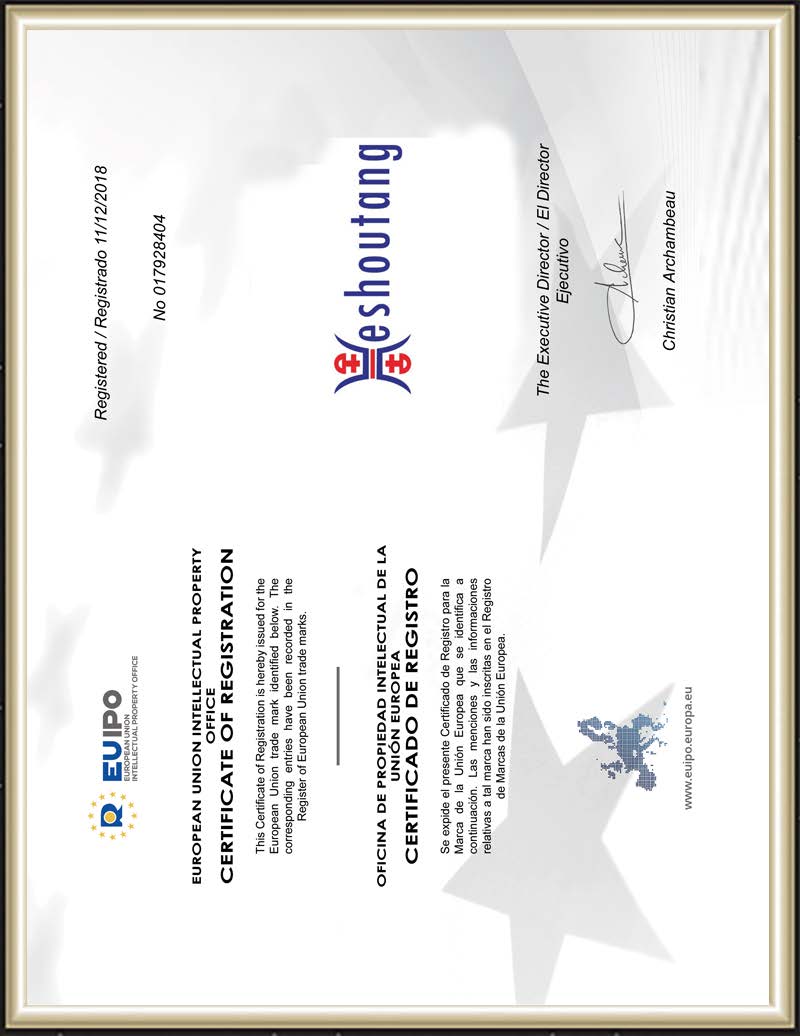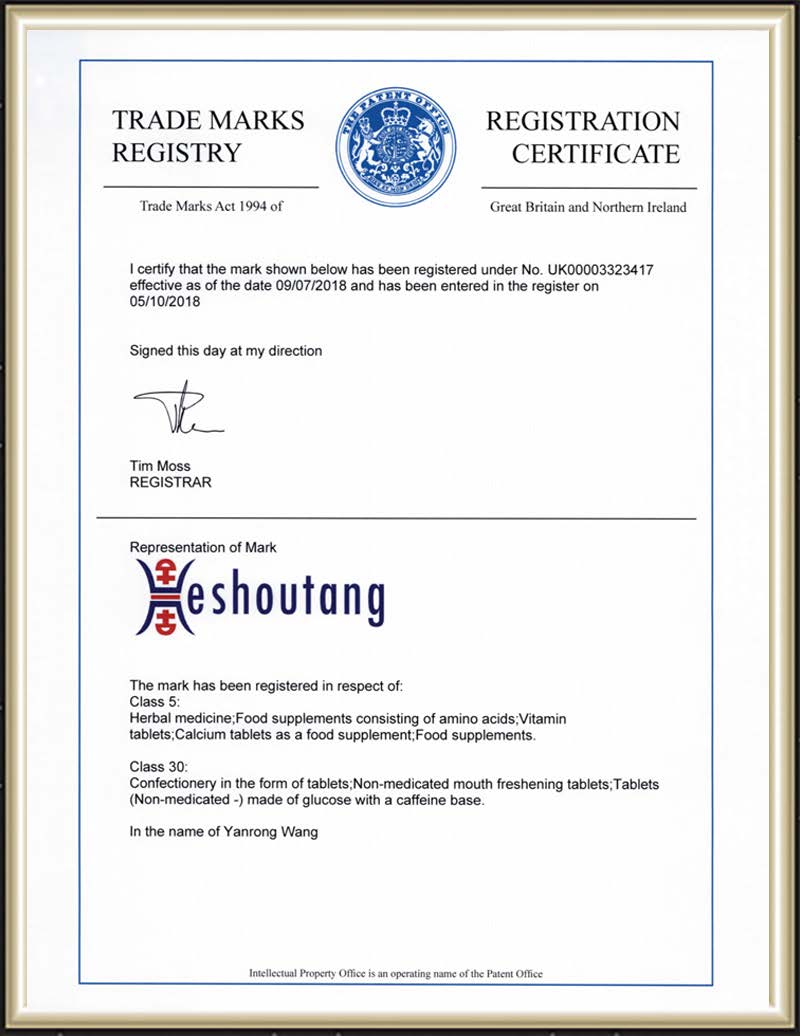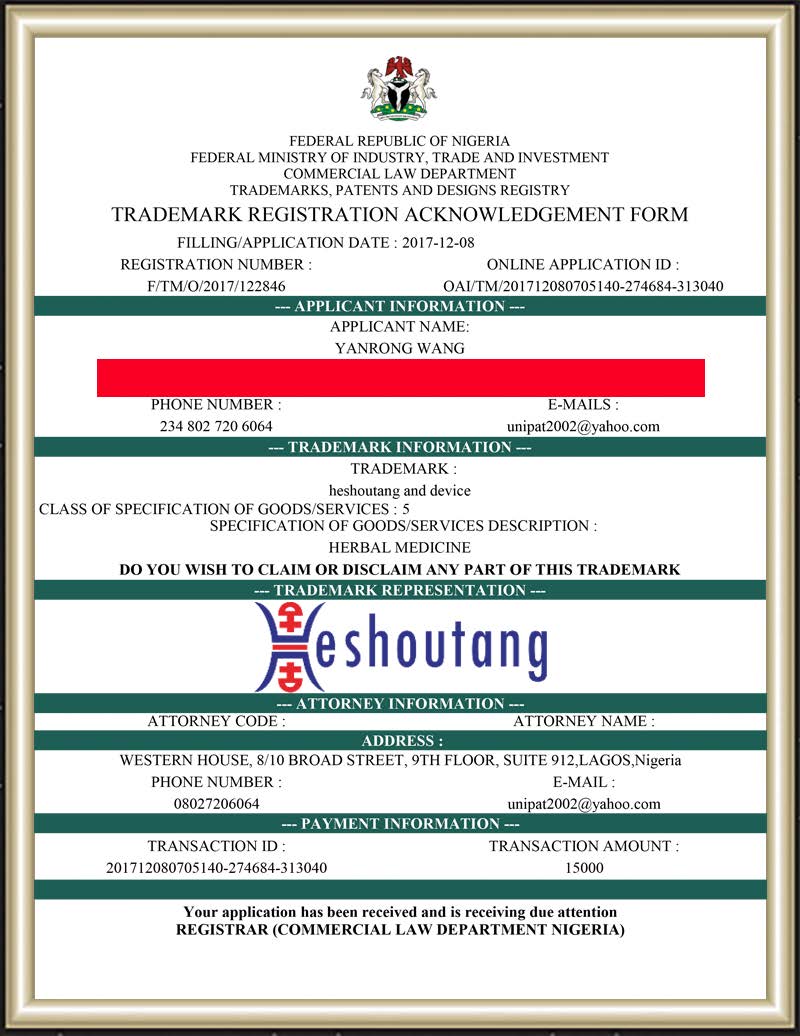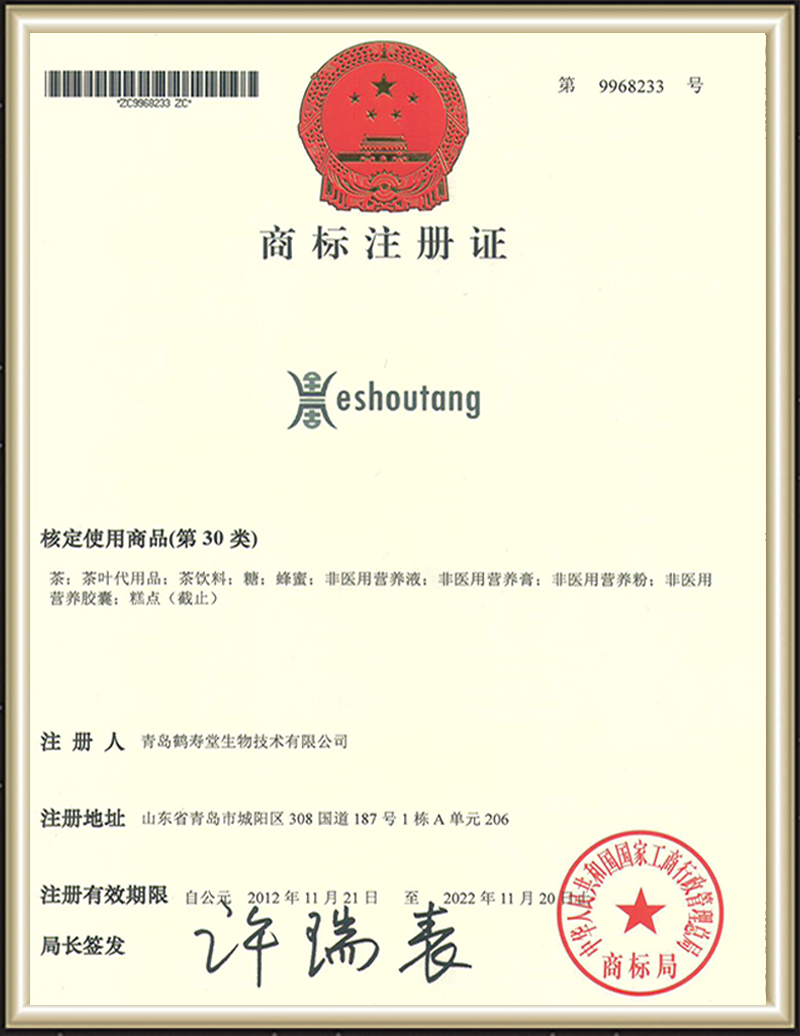 Secondly, we have hologram on the products, you can click HERE to verify your products.